"...See ye no strangers; rather see all men as friends, for love and unity come hard when ye fix your gaze on otherness."
ʻABDU'L-BAHÁ
A pivotal concept in the Bahá'í teachings is that the refinement of one's inner character and service to humanity are inseparable facets of life. In this light, Bahá'ís see this as a two-fold purpose that is fundamental to their lives: to attend to their own spiritual and intellectual growth and to contribute to the transformation of society. We believe that the progress of society depends upon balanced relationships between the individual, the community, and institutions, each of which has its own responsibilities and roles to further social progress. 
A vibrant community is one in which the spiritual and material progress of all members is considered and everyone feels a sense of belonging and purpose. With a humble willingness to learn, we are striving to contribute to a process of community-building in which acts of worship and efforts to promote the common good are woven together. Everyone willing to participate in this process is welcome, to explore their own spiritual growth and to be a part of their communities' progress. To see how this community building process is taking place around the world, visit the Frontiers of Learning site.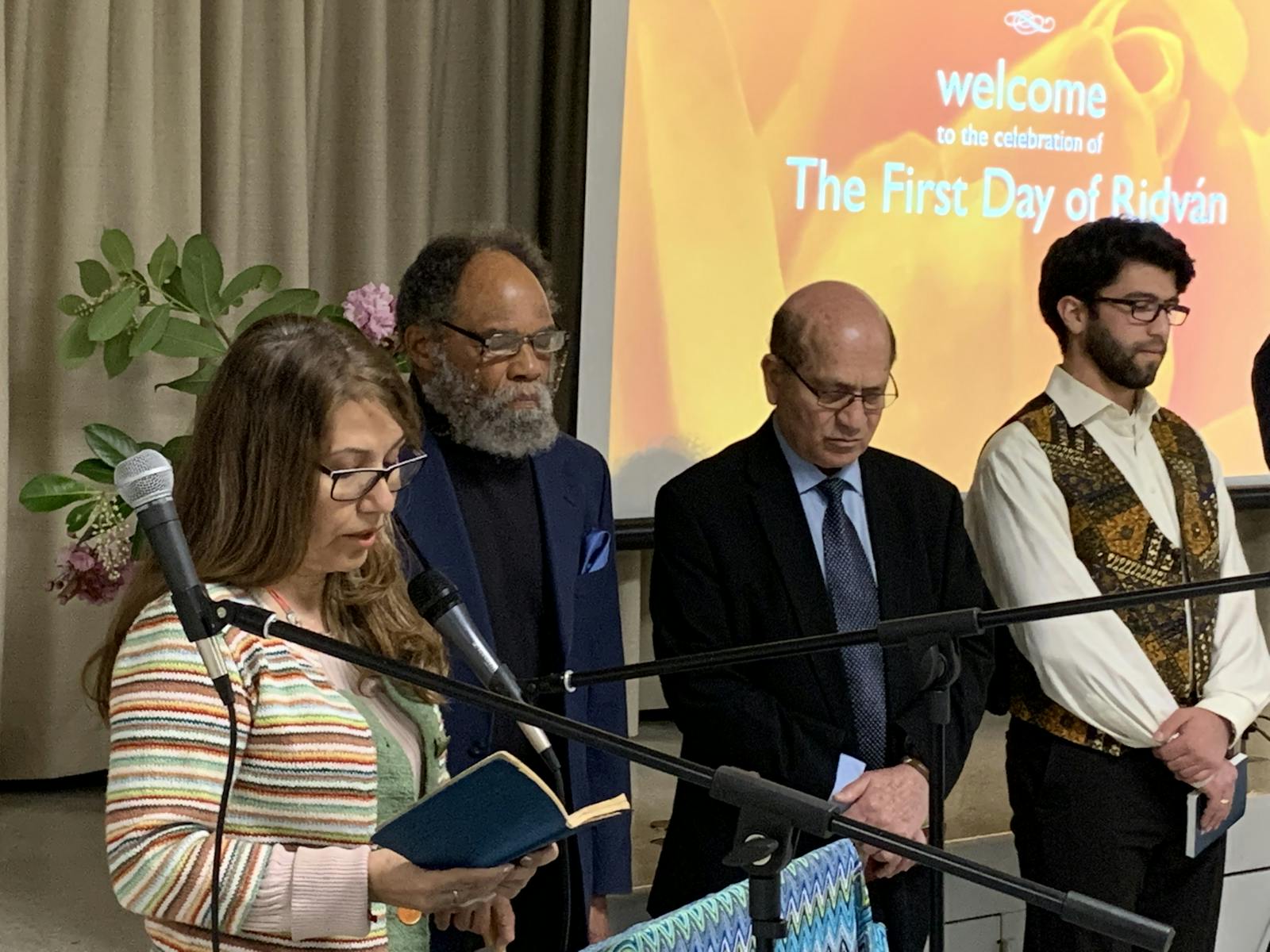 Devotional Life
Prayer is integral to Bahá'í life, whether at the level of the individual, the community, or the institutions. Bahá'ís turn their hearts in prayer to God repeatedly throughout the day.  In addition, meetings of consultation and gatherings where friends have come together to undertake one or another project commonly begin and end with prayers. Bahá'ís also host gatherings in which friends, Bahá'ís and others alike, unite together in prayer, often in one another's homes. Devotional meetings such as these serve to awaken spiritual susceptibilities within the participants, and in concert with the acts of service they perform, lead to a pattern of community life that is infused with the spirit of devotion and focused on the attainment of spiritual and material prosperity.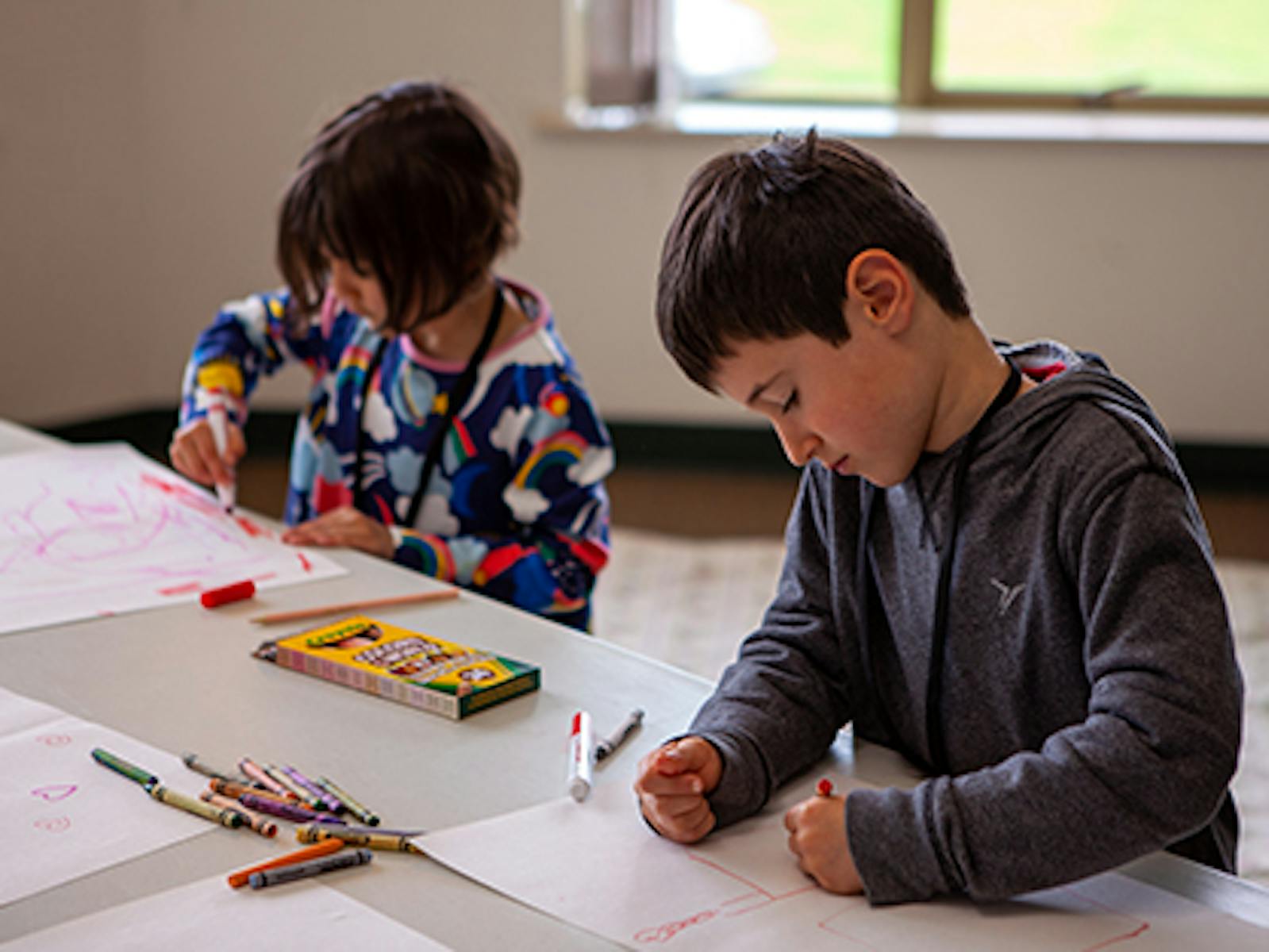 Children's Classes
Bahá'ís see the young as the most precious treasure a community can possess. In them are the promise and guarantee of the future. Yet, in order for this promise to be realised, children need to receive spiritual nourishment. In a world where the joy and innocence of childhood can be so easily overwhelmed by the aggressive pursuit of materialistic ends, the moral and spiritual education of children assumes vital importance. The materials being developed for use by the institutes emphasise the acquisition of spiritual qualities—for example, truthfulness, generosity, purity of heart, and kindness, to name a few—which are considered attributes of God that are reflected in the mirror of the human heart.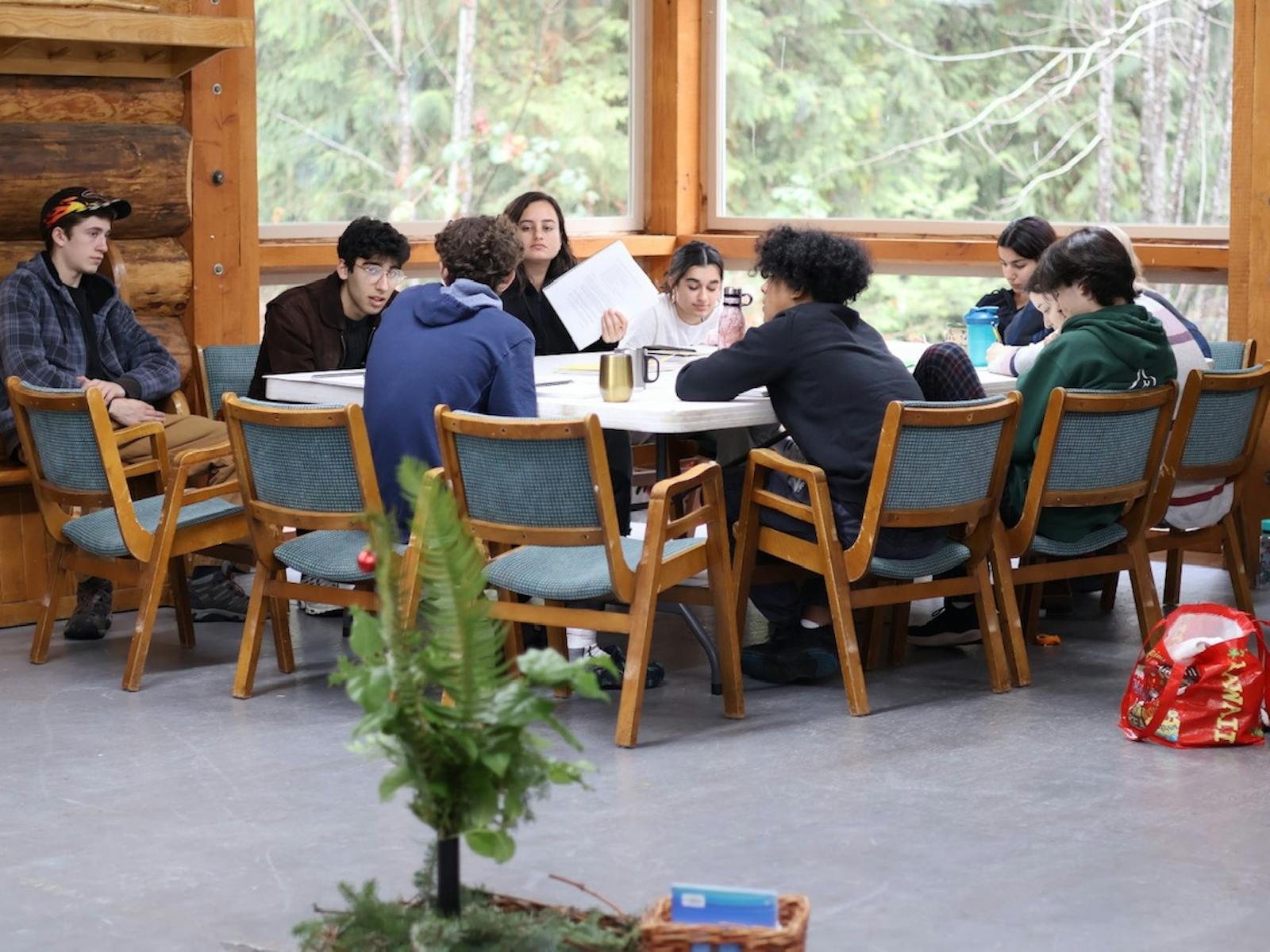 Youth Activity
Youth have played a vital role in Bahá'í history. Following in the path that these and other extraordinary figures had opened, thousands of young Bahá'ís have arisen in each generation to respond to the call of Bahá'u'lláh. Their efforts are guided by the Head of the Bahá'í Faith—today, the Universal House of Justice—which encourages young Bahá'ís to draw on the zeal and enthusiasm characteristic of the period of youth and so make decisive contributions to the advancement of spiritual and material civilization. Many youth activities are taking place in Greater Victoria.
The Junior Youth Empowerment Program is about supporting small groups of young people, aged 12 to 15, in local communities and offering a setting in which they can discuss ideas and form a strong moral identity. The program aims to provide youngsters with a profound understanding of their own potential, to develop language and powers of expression, the capacity to make positive decisions, comprehension, critical thinking, and plan and execute service projects. Learn more...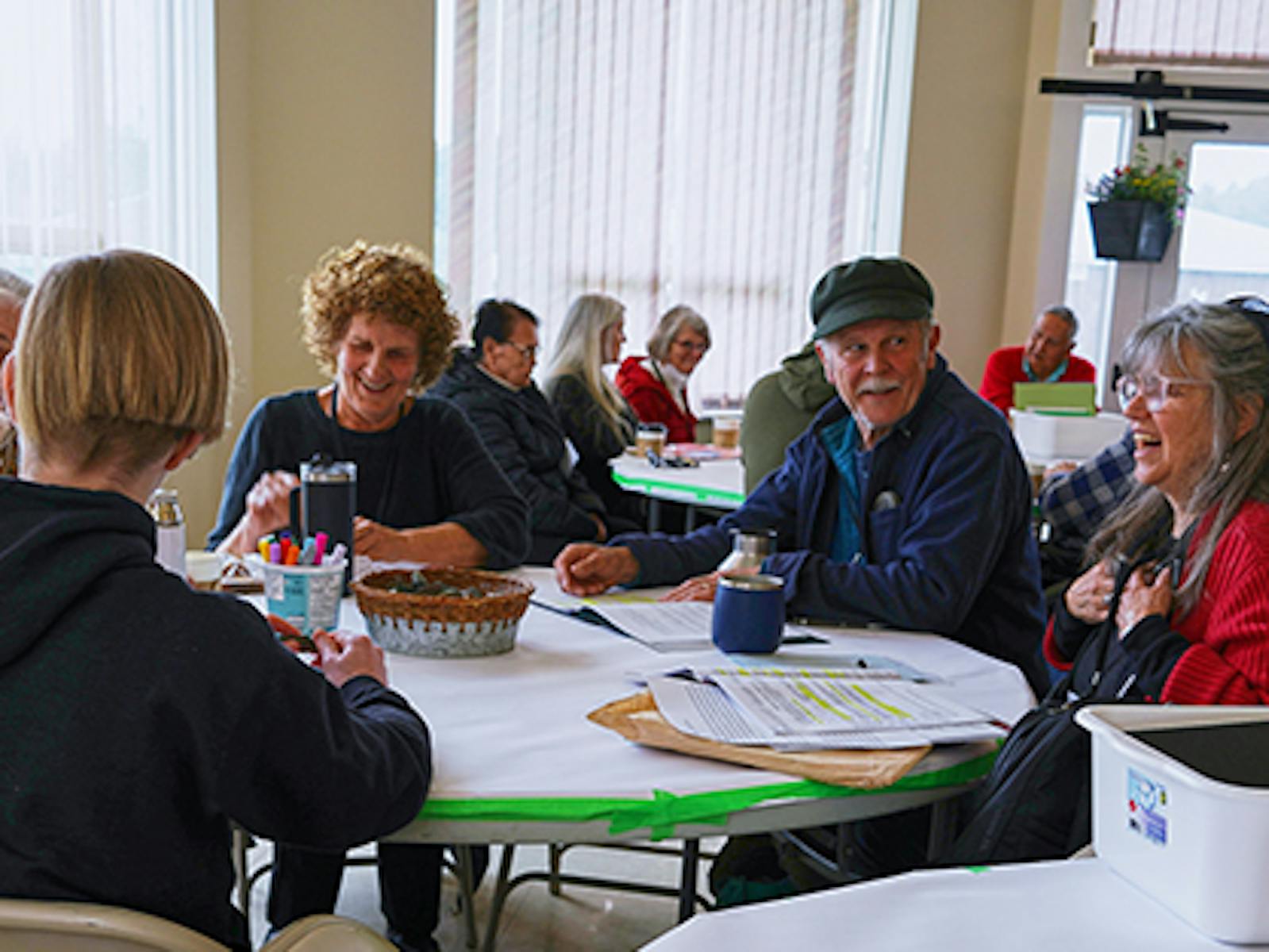 Study
A number of opportunities for group study exist, including the Ruhi Institute study circles. Ruhi Institute carries out action and research in the field, in order to develop programs and materials that enhance the capacity of individuals and communities to serve humanity. The Junior Youth Empowerment Program is a part of the educational institute. For those 15 and older, topics include reflections on the life of the spirit, arising to serve, the twin manifestations and building vibrant communities. Anyone concerned for humanity's future, who desires the betterment of the world, are welcome.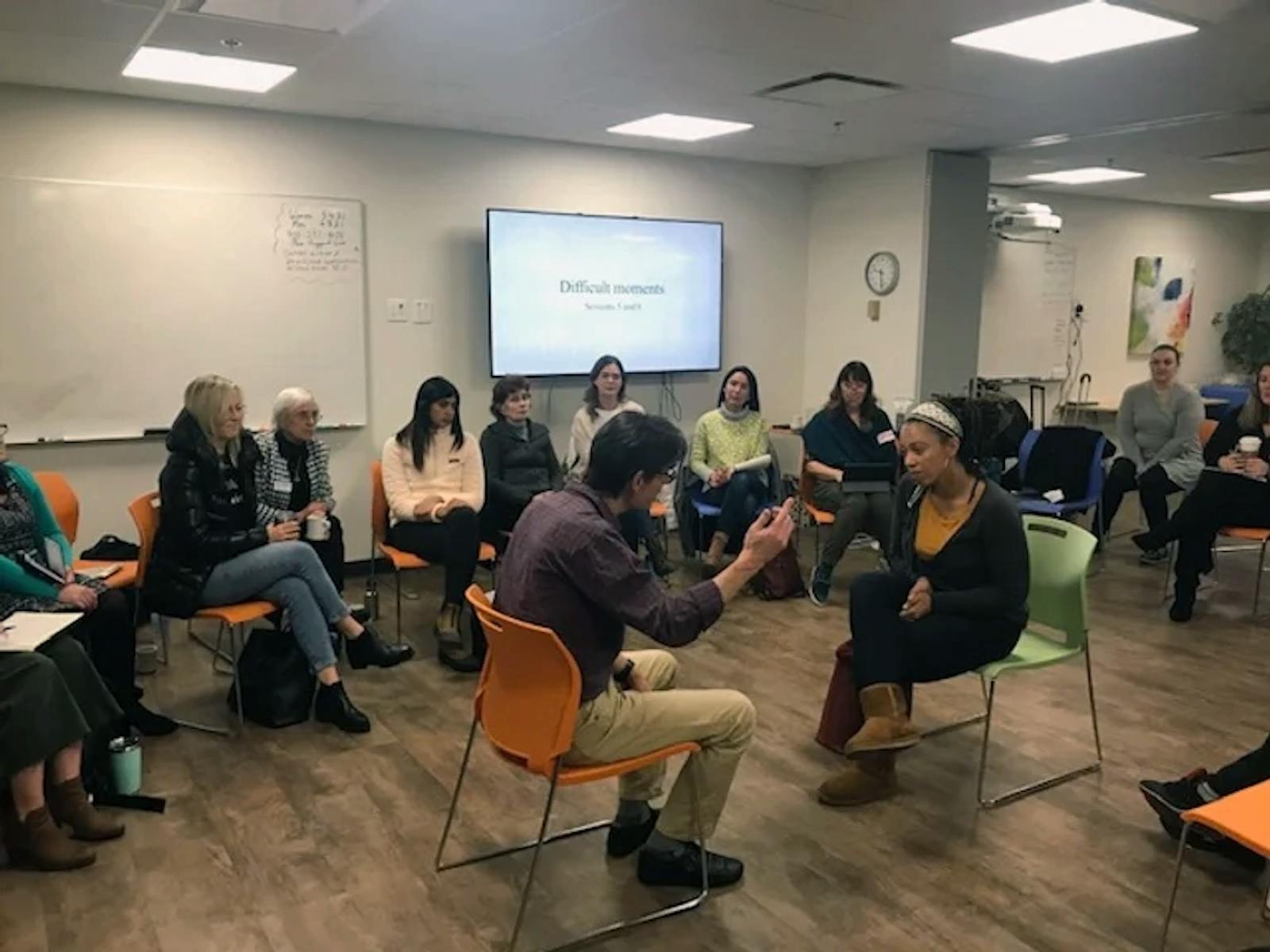 Involvement in the Life of Society
Bahá'ís throughout the world—both individually and collectively—strive to become involved in the life of society, working shoulder to shoulder with diverse groups to contribute to the advancement of material and spiritual civilization. Two complementary areas of endeavour are explore these efforts. Social action describes a spectrum of activities, often undertaken at the grassroots, the purpose of which is to contribute to the material and social wellbeing of the wider community. Closely related are the efforts of Bahá'ís to contribute to the public welfare at the level of thought through participation in the discourses of society.
O CHILDREN OF MEN! Know ye not why We created you all from the same dust? That no one should exalt himself over the other. Ponder at all times in your hearts how ye were created. Since We have created you all from one same substance it is incumbent on you to be even as one soul, to walk with the same feet, eat with the same mouth and dwell in the same land, that from your inmost being, by your deeds and actions, the signs of oneness and the essence of detachment may be made manifest. Such is My counsel to you, O concourse of light! Heed ye this counsel that ye may obtain the fruit of holiness from the tree of wondrous glory.
~Bahá'u'lláh
To see what activities are happening in your community click below.