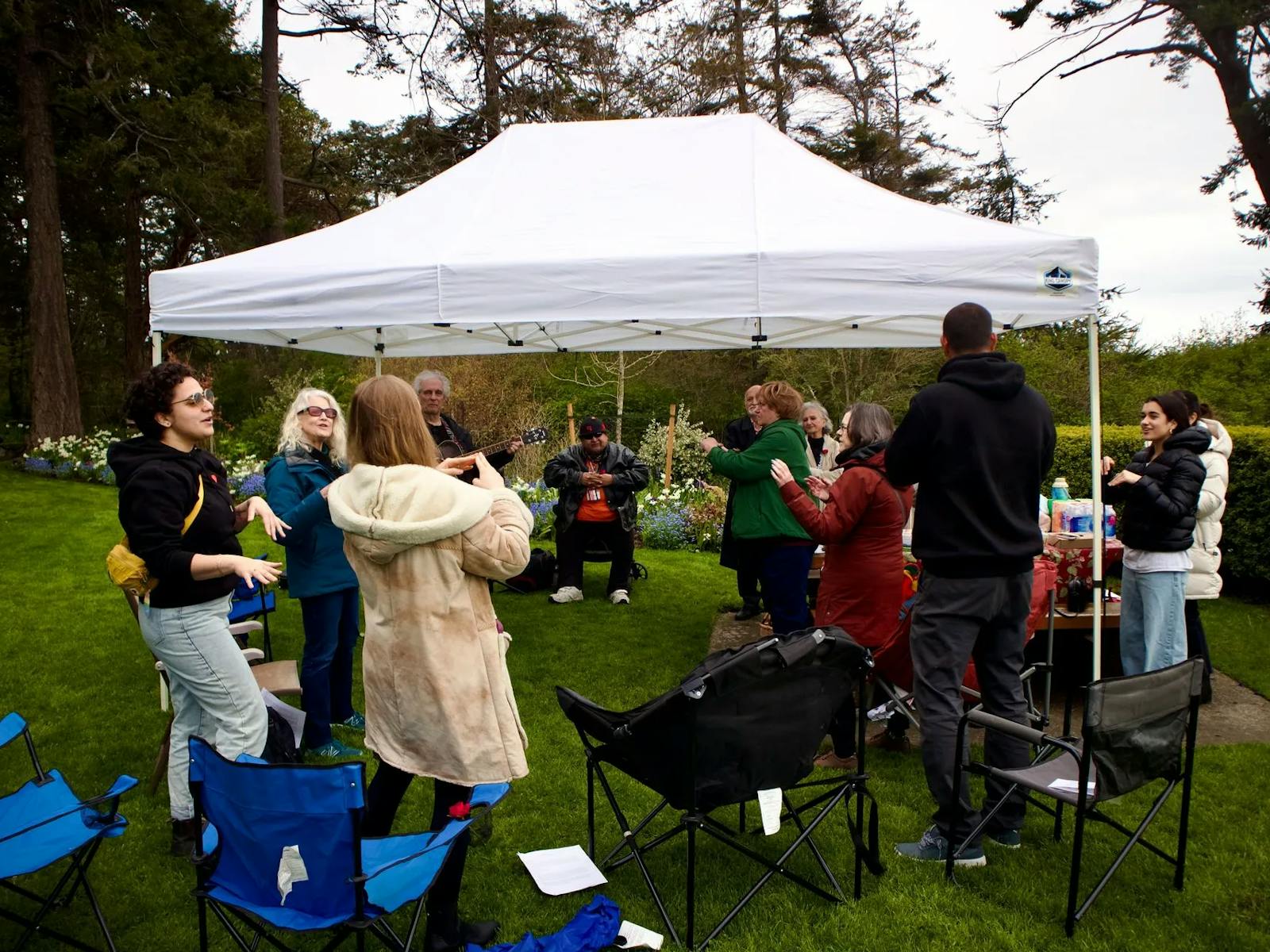 Welcome
We are one of several Bahá'í communities in the Greater Victoria Area. Our watchword is "Unity in Diversity — Celebrating Our Differences" — an essential Bahá'í principle.
We are a small and close-knit group with a good deal of diversity in age, ethnic and racial background, lifestyle and socio-economic standing. Our community has 40+ Bahá'í members and an active Local Spiritual Assembly.
If you would like to meet a Baha'i or communicate some of your questions and thoughts about goals that you share with our faith, we welcome you. There are many ways to study, serve and play with the Baha'i community.
Our community website can be found at esquimaltbahais.org.
Please feel free to connect with us. You may email your inquiry to lsaesquimalt@gmail.com or call a member of the community at 250 881-6390.
If you would like to read about the Baha'i Faith there is a book in the public library and we also have extensive personal libraries of the sacred writings and many commentaries.
Activities
Below is a calendar of activities in Esquimalt, you can connect through the contact in the event listing. Please visit esquimaltbahais.org to learn more about how our community celebrates, worships, studies and serves.